Immigration has been a defining factor of the US throughout much of our country's history and oftentimes, aliens are rejected from obtaining American citizenship due to incorrect application filing. Today, the US boasts the largest immigrant population in the world, home to more than 44 million foreign-born people, more than half of whom are naturalized U.S. citizens. U.S.
Table of Contents Immigration Services
Immigration to the United States
Citizenship and Immigration Services (USCIS) is the government agency tasked with overseeing immigration to the United States and approving (or denying) Green Card and citizenship applications, among other responsibilities. If you are considering immigrating to the U.S., or if your U.S. citizenship application was denied by USCIS, you need a knowledgeable immigration attorney like Tiffany Feder to review your case.
At the Institute for Immigration, we specialize in all matters related to immigration, and we can help you achieve your goals as quickly and efficiently as possible.
Why do People Immigrate to the U.S.?
Some people who immigrate to the U.S. do so seeking employment opportunities or a better life for themselves and their families. Others are fleeing violence or turbulence in their home countries. Whatever your reasons for immigrating to the U.S., each step you take on the path to becoming a permanent resident of this country must comply with U.S. immigration policy and regulations.
If you plant to immigrate to the U.S., you must first understand the difference between U.S. citizens, lawful permanent residents, and temporary visa holders.
Understanding Citizenship, Green Cards, and Visas
A U.S. citizen is a person whose legal status imbues them with certain rights, duties, and benefits. There are two ways a person can become a U.S. citizen: by birth or through the naturalization process. Citizenship is one of the most complex and rigorous components of immigration, and having an immigration expert on your side when you apply for citizenship can significantly improve your chances of success. In most cases, it is not possible to apply for U.S. citizenship without first obtaining a Green Card.
A lawful permanent resident (Green Card holder) is a non-citizen who has been issued a permanent permit by the U.S. government to live and work in the country indefinitely. While U.S. citizens and Green Card holders enjoy many of the same rights, citizens are granted some additional benefits that Green Card holders are not, such as running for office, voting in local, state, and federal elections, and applying for visas for their family members to live in the U.S. Immigrants who are lawful permanent residents may be able to apply for naturalization to become a U.S. citizen if they meet the rigorous eligibility requirements.
A visa holder is a non-citizen who has been issued a temporary permit for short-term visits to the U.S. Temporary visas are obtained prior to traveling to the U.S., and different types of visas are required for different categories of international travelers, including students, tourists, and business travelers.
How an Immigration Attorney Can Help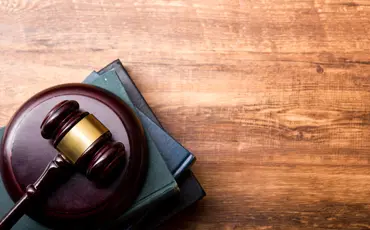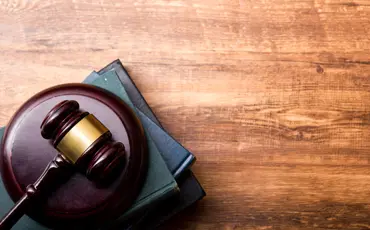 Immigration has long been one of the most controversial political issues in the U.S., and changes to U.S. immigration policy have made it increasingly difficult for immigrants to enter the country and remain here legally. Because moving to the U.S. and making it your permanent residence is a challenging undertaking, it is always a good idea to work with a qualified immigration attorney, whether you are applying for a Green Card or U.S. citizenship.
The citizenship application process is notoriously complex and tedious. And USCIS is so backlogged, it currently takes upwards of 14 months for the agency to process naturalization applications. Even then, approval is by no means guaranteed. Many citizenship applications are denied because of simple mistakes, which may be seen by immigration authorities as fabrication or deception.
When it comes to completing your application and gaining citizenship through naturalization, every detail matters. Tiffany Feder and the experts at the Institute for Immigration have the skill and expertise necessary to guide you through your citizenship application or any other immigration matter you may be facing, thereby maximizing your chances of success.
Contact Tiffany Feder and the Institute for Immigration
If you and your family are hoping to make the United States your permanent residence, Tiffany Feder is the immigration attorney you want on your side. As the daughter of Israeli parents, Tiffany is personally invested in protecting the rights of immigrants and helping them move to the U.S. and become legal citizens.
Whether you are applying for citizenship or lawful permanent resident status, or dealing with some other immigration proceeding, the Institute for Immigration is here to help. With our guidance, you can successfully complete your Green Card or citizenship application, appeal a negative decision from USCIS, or fight a denial of immigration benefits. Contact the Institute for Immigration today to find out how we can help.