With some exceptions, visiting the United States as a citizen of a foreign country means applying for and obtaining a visa, either an immigrant visa for a permanent stay, or a nonimmigrant or temporary visa for a short-term visit. Temporary visas are official permits issued by the U.S. government to international travelers who intend to remain in the country for a fixed amount of time.
Table of Contents Temporary Visas
Temporary Visas
Each category of traveler - tourist, international student, temporary worker, etc. - requires a different type of visa for travel to the U.S. and must meet the eligibility requirements for the visa for which they are applying. If you plan to apply for a temporary visa as a person who is outside the U.S., having a knowledgeable immigration attorney on your side can make the visa application process much faster and easier. Contact Tiffany Feder and The Institute for Immigration today to find out how we can support you in obtaining a temporary visa.
Categories of Temporary Visas
Obtaining a visa is generally the only way to legally travel to the United States from another country, unless you meet certain requirements under U.S. law, in which case you may be permitted to enter the country without a visa. The category of temporary visa you must obtain prior to entering the U.S. is defined by U.S. immigration law and depends on the reason for your travel.
A visitor visa is a nonimmigrant visa intended for international travelers who want to visit (and not live in) the U.S. temporarily for business purposes, tourism, or a combination of the two. If you are planning a trip to the U.S. for vacation, to visit with friends and family, or to consult with business associates or negotiate a business contract, you may qualify for a visitor visa.
If you plan to live in the U.S. temporarily while you pursue an education or a short-term job opportunity, you will need a student visa, which permits international students to study in the U.S., or a temporary worker visa, which permits foreign citizens to enter the U.S. for employment lasting for a fixed amount of time.
Note: If you are interested in immigrating to the United States for permanent employment, to reunite with family, or to marry a U.S. citizen and live in the country, you must first obtain an immigrant visa for permanent residence. Once you have received an immigrant visa, you must enter the U.S. within a certain period of time to obtain a Green Card, which allows you to remain in the U.S. as a lawful permanent resident.
What if My Temporary Visa has Expired?
The main difference between an immigrant visa and a nonimmigrant or temporary visa is that the latter sets a time limit on how long you are authorized to remain in the U.S. Overstaying the end date of your visitor visa, student visa, or work visa is a violation of U.S. immigration law and your visa will most likely be automatically voided in this situation. You may be required to leave the country or risk being deported, and you may cause yourself to be ineligible to receive a visa in the future for return travel to the U.S.
There are certain exceptions to this rule, including if you have filed an application for an extension of stay or a change of status to become a permanent resident and your application is pending. If your temporary visa has expired and you are still in the U.S., it is in your best interest to speak to an immigration attorney who has experience dealing with U.S. immigration authorities.
Our Visa and Immigration Experts Can Help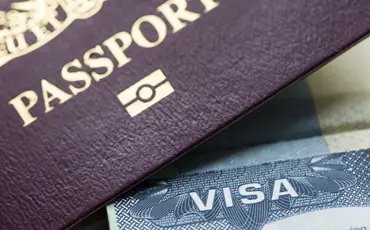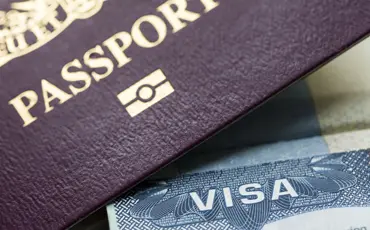 U.S. immigration officials are firm and uncompromising when it comes to allowing foreign citizens into the country, and applying for and obtaining a temporary visa requires a great deal of information and documentation. You must meet certain eligibility requirements for a temporary visa and demonstrate that you qualify for the specific category of visa for which you are applying.
To learn more about applying for a nonimmigrant visa as a tourist, student, or business traveler, contact the Institute for Immigration today. Our attorneys are experienced in all matters related to immigration, U.S. citizenship, Green Cards, and temporary visas, and we can help ensure that your visa application is completed properly and processed in a timely manner.