There are millions of immigrants living and working in the United States of America who may be a target for arrest, deportation and prosecution under the current United States immigration policy and laws. Even immigrants who have lived here for years and have a job and a family, even those who have never committed a crime, could face removal proceedings if the U.S. government deems them a threat or discovers that they are not a legal resident in this country. If you or a member of your family is facing deportation, your future may be in jeopardy and there is no time to waste.
Table of Contents Deportation and Removal
Deportation and Removal Representation
Contact Tiffany Feder and The Institute for Immigration immediately to speak to an experienced immigration and deportation attorney about how you can fight your case. Tiffany has extensive experience in all matters related to immigration, and she will provide you with the best possible removal defense strategy, given your circumstances.
Possible Reasons for Deportation
Many people believe that immigrants who are in the United States illegally are the only ones at risk for deportation. However, even someone with a Green Card or a legal work visa may become deportable from the U.S., should certain conditions arise. The following are some reasons immigration authorities may be targeting you or your family members for deportation:
You are in the country without authorization
You were convicted of a crime after obtaining your Green Card
You failed to comply with the terms of your visa
You violated the terms of your immigration status
You committed marriage fraud
Your status as a conditional permanent resident has been terminated
You became dependent on a government assistance program within five years of entry into the U.S.
You failed to notify U.S. Citizenship and Immigration Services (USCIS) of a change of address
Once a person has been deported from the U.S., reentering the country legally is extremely difficult. When you enlist the help of Tiffany Feder, she will explore all of the options available to you based on your specific situation and help you find the best possible resolution to your immigration issue.
For example, you may be able to apply for lawful permanent residence and remain in the U.S. as a Green Card holder. Or you may qualify for asylum. It is our goal at the Institute for Immigration to help immigrants at risk for deportation avoid removal altogether and remain with their families in the U.S.
Adverse Effects of Deportation or Removal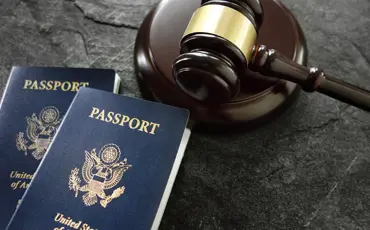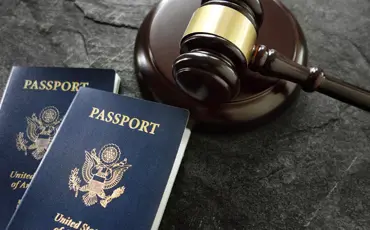 Deportations can have serious consequences that adversely affect children, families, and communities as a whole, particularly "mixed-status" families, or those with members who have different citizenship or immigration statuses. Deporting a child or a child's parent or deporting an immigrant who is married may cause undue hardship to the family members left behind and to the deported individual as well, especially in cases where the country they are removed to is unsafe.
A 2018 article published in the American Journal of Community Psychology reports that nearly four out of five families screened in family detention centers have a "credible fear" of persecution should they be forced to return to their home country. "Many of those deported are forced to return to dangerous, turbulent environments, and deportations have resulted in kidnapping, torture, rape, and murder," the article states.
What the Institute for Immigration Can do for You
Being forcibly removed from the U.S. can have a lasting negative impact on you and your loved ones, especially if you risk returning to a dangerous environment in your country of citizenship. When you choose the Institute for Immigration, we will do everything in our power to fight the removal proceedings, including appearing before the court and presenting the strongest possible case for your eligibility to remain in the country. For instance, if you have experienced persecution in your country of origin, or if you have a credible fear of experiencing persecution should you return home, you may be eligible for asylum under U.S. immigration law.
Some people facing removal proceedings may find with the help of an attorney that they actually acquired U.S. citizenship at birth, even if they weren't born in the U.S., because a parent or grandparent held U.S. citizenship. Immigration policies and regulations in the U.S. are complicated and are constantly changing, so don't hesitate to speak to a knowledgeable attorney who understands the law and can ascertain the various ways it may support your case. Tiffany Feder is committed to fighting for justice for all immigrants regardless of what issues they may be facing.
Contact the Institute for Immigration Today
Facing deportation is a serious matter that should never be taken lightly. The consequences of forced deportation or removal from the U.S. can be swift and severe and can have an adverse impact on your entire family. If you or a loved one may be at risk for deportation, contact
Tiffany Feder and The Institute for Immigration right away to discuss your legal options. We will take immediate action to fight for your rights and provide superior removal defense to help you or your loved one remain in the United States.