Known far and wide as the land of opportunity, the United States attracts individuals and families from all over the world who are hoping to enter the United States of American and stay here temporarily for business, education, or tourism, or permanently as legal residents. Unfortunately, inequitable immigration laws and a stigma surrounding immigrants in the U.S. means there are countless ways in which attempts to enter or remain in the U.S. can go wrong.
Table of Contents Las Vegas Immigration Lawyer
We understand how urgent immigration matters are and how intimidating it can be to navigate them on your own. If you are in need of a qualified Las Vegas immigration lawyer to assist you in becoming a U.S. citizen, sponsoring a loved one to come to the U.S., seeking asylum or refugee protection, or halting deportation or removal proceedings, Tiffany Feder and the Institute for Immigration can help. We have years of experience providing reputable legal services to people in need of immigration help in Las Vegas and worldwide, so don't hesitate to call.
Experienced Las Vegas Immigration Representation
The Institute for Immigration excels at providing exceptional legal services to foreign-born citizens hoping to live and work legally in Las Vegas and other U.S. cities. Whether you require assistance in obtaining a visa or waiver, applying for U.S. citizenship, or avoiding deportation or removal from the U.S., Tiffany Feder is the Las Vegas immigration lawyer you want in your corner, fighting for your rights. While you are not legally required to hire an attorney for all immigration matters, having an experienced immigration lawyer on your side can make all the difference in the outcome of your case. We look forward to offering you unwavering support and qualified legal counsel during what may be one of the most difficult times of your life.
Immigration to the U.S.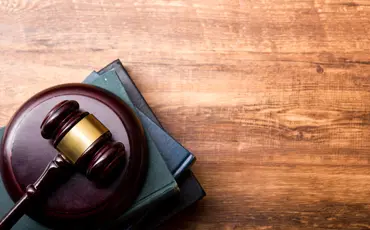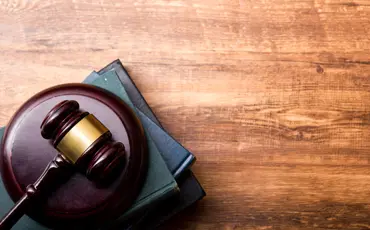 Immigration law is a complex area of the law overseen by U.S. Citizenship and Immigration Services (USCIS), the federal agency responsible for approving (or denying) immigrant petitions and more. Tiffany Feder has experience in a wide range of matters related to immigration to the U.S., including applying for a visa, obtaining a Green Card, becoming a U.S. citizen, and sponsoring a family member to come to the U.S.
Deportation Defense
Deportation is a frightening word, one that carries a threat of long-lasting consequences. After all, once you have been deported or removed from the U.S., it can be extremely difficult to get another visa or Green Card to reenter the country legally. If you or a loved one is at risk for deportation, you need a Las Vegas immigration lawyer on your side who specializes in deportation defense.
Visa Applications and Waivers
Any citizen of a foreign country seeking to enter the U.S. must first apply for a U.S. visa or a visa waiver. U.S. immigration law dictates which type of visa you require, a classification based on the purpose of your proposed entry into the country. Some common visa categories include business, employment, tourism, study, and immigration to the U.S.
Asylum and Refugee Protection
People who have been persecuted or fear persecution in their country of citizenship on account of their race, religion, nationality, political opinion, or membership in a certain social group may be eligible to seek asylum or refugee protection in the U.S. If you are unwilling or unable to return to your home country for fear of suffering serious harm, Tiffany Feder can put forth the best case possible for your asylum or refugee protection request.
U.S. Citizenship and Naturalization
There are several different channels foreign nationals living abroad or those already in the U.S. may follow on their path to citizenship. Naturalization, one of the most common paths, is the process by which a noncitizen who meets certain eligibility requirements acquires citizenship of the U.S.
Contact the Institute for Immigration Today
Issues surrounding U.S. immigration law can be confusing and stressful, and the consequences of an unsuccessful immigration case can be dire for affected individuals and their loved ones, especially when deportation is involved. If you need help securing an immigration visa for a family member, or if you are at risk for removal from the country, do not hesitate to speak to a Las Vegas immigration lawyer about your legal options.
Tiffany Feder and our staff at the Institute for Immigration have a clear understanding of the complex laws governing immigration to the U.S., including visa processing, deportation proceedings, and family-based immigration petitions, and we can help you find a favorable resolution to your immigration issue as quickly as possible.