Most of us have seen movies and television shows depicting the infamous United States of America citizenship test, designed to assess an applicant's knowledge of United States government, history, and culture. What most people don't realize is that many applications for citizenship never even make it to that stage. Of the nearly 900,000 citizenship applications submitted to U.S. Citzenship and Immigration Services (USCIS) each year, as many as 10% are denied outright and thousands more are dragged out over months or years.
Table of Contents Citizenship
Citizenship Requirements
As you can imagine, there are countless obstacles immigrants face on the path to becoming a U.S. citizen; access to reliable legal help shouldn't be one of them. The Institute for Immigration is committed to helping immigrants access U.S. citizenship through naturalization and providing other essential immigration services to those in need.
To learn more about obtaining U.S. citizenship or to find out how to embark on the naturalization process, contact Tiffany Feder, a distinguished immigration attorney serving immigrant clients in Los Angeles, Las Vegas, and throughout Southern California.
How to Become a U.S. Citizen
There are two basic ways to become a citizen of the United States: by birth or through the naturalization process. Naturalization is the legal process by which U.S. citizenship is granted to foreign citizens or nationals who lawfully reside in the U.S. Individuals seeking to obtain citizenship through naturalization must meet the requirements established by Congress in the Immigration and Nationality Act (INA). To be eligible to apply for naturalization, you must:
Be at least 18 years old at the time you complete the application,
Be a permanent resident of the U.S. for at least three to five years,
Have continuous residence and physical presence in the U.S.,
Have basic skills in reading, writing, and speaking English,
Demonstrate good moral character,
Know the fundamentals of U.S. government and history,
Demonstrate a loyalty to the principles of the U.S. Constitution, and
Be willing to take an Oath of Allegiance to the U.S.
Do I Need an Immigration Attorney?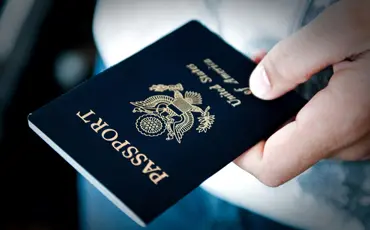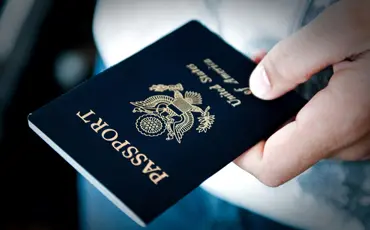 You are not required to hire an attorney to apply for U.S. citizenship. You do have the option of submitting your forms to USCIS and completing the application process on your own. However, increased scrutiny of immigration applications and other USCIS policies have made the naturalization process longer and more cumbersome for immigrants seeking U.S. citizenship. That is why we always recommend having an experienced immigration attorney on your side who can fight for your rights and dramatically improve your chances of success.
When you choose the Institute for Immigration, our skilled immigration attorneys will do everything in their power to ensure that your citizenship application is successful, including assisting you in completing the application, submitting the required documentation to USCIS, preparing you for your naturalization test, and taking whatever other steps are necessary to demonstrate your eligibility for naturalization.
Setting off on the path to becoming a U.S. citizen is a tremendous undertaking, one that will likely shape your future and may change the course of your entire family's life. People from all over the world immigrate to the United States in pursuit of the American dream and we are here to help you realize that dream.
We know how tedious and intimidating applying for citizenship and dealing with USCIS can be, which is why we offer personalized citizenship and naturalization services to those in need of immigration help in Los Angeles, Las Vegas, and throughout Southern California.
Our experts at the Institute for Immigration have experience in all areas of immigration law and we will ensure that your citizenship application complies with U.S. immigration policies and regulations.
Contact the Institute for Immigration for Legal Help
There are a number of benefits that go along with being granted U.S. citizenship, including protection from deportation, earning the right to vote, and obtaining automatic citizenship for your children, so long as they are lawful U.S. residents and under the age of 18. If you plan to apply for citizenship in the U.S., or if your naturalization application was denied, your next step should be to hire a qualified and compassionate immigration and citizenship attorney.
At the Institute for Immigration, it is our goal to make the citizenship process as smooth and stress-free as possible from start to finish, offering unwavering support and sound legal advice as needed.
Tiffany Feder knows what it takes to navigate the U.S. immigration system successfully and is prepared to help you on your journey towards citizenship, so don't hesitate to call.