Every year, the United States receives requests for asylum or refugee protection from victims of persecution who are unable or unwilling to return to their home country for fear of suffering serious harm. For individuals seeking asylum or refugee protection in the U.S., it is in their best interest to seek assistance from a qualified legal advocate who specializes in immigration cases, like Tiffany Feder, a knowledgeable asylum and refugee attorney in Southern California.
Table of Contents Asylum Refugee Protection
Asylum Refugee Protection Representation
Equipped with an in-depth understanding of immigration law, Tiffany Feder has the skill and expertise necessary to help those dealing with complex immigration issues like asylum, refugee protection, and protection against deportation. If you or a loved one is fleeing from persecution and seeking asylum or refugee protection in the U.S., contact the Institute for Immigration immediately to discuss your legal options.
Understanding Asylum & Refugee Law
According to the U.S. Citizenship and Immigration Services (USCIS) agency of the U.S. government, a refugee or asylee is someone who has been persecuted or fears persecution in their home country.
A refugee is a person located outside of the U.S. who is seeking protection from persecution or serious harm in their own country.

An asylum-seeker is a person who meets the definition of a refugee and is seeking protection while already within the U.S. or at a port of entry.
Asylum & Refugee Protection Eligibility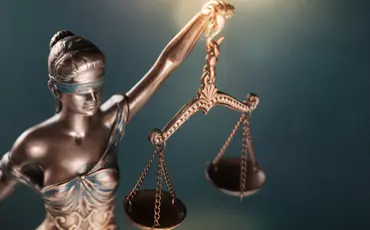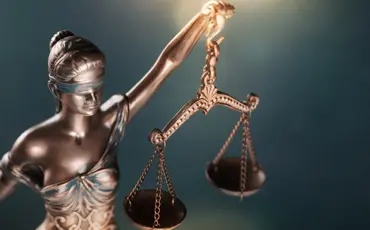 Obtaining status as a refugee or asylee in the U.S. means demonstrating that you meet the criteria for protection. Under U.S. immigration law, refugee and asylum status is only granted to those who have suffered persecution or have a legitimate reason to fear returning to their country of citizenship on account of their:
Race,
Religion,
Nationality,
Political opinion, or
Membership in a particular social group.
Depending on your situation, persecution may take the form of discrimination, death threats, torture, imprisonment, unfair detention, or even interference with privacy.
Steps for Obtaining Refugee or Asylum Status
To be considered a refugee in the U.S., you must first receive a referral to the U.S. Refugee Admissions Program. The next step is to complete a refugee application, preferably with the assistance of an experienced immigration attorney who can guide you through the application process.
Then, you will be interviewed abroad by a USCIS officer, who will determine whether you meet the criteria for refugee resettlement in the U.S. In applying for refugee status, you may include your spouse, any children who are unmarried and under the age of 21, and, in some circumstances, other family members.
There are two ways you can file an application for asylum if you have been persecuted or have a well-founded fear of future persecution in your country of origin: a defensive asylum filing, for individuals who seek asylum as a defense against removal from the U.S. (deportation), or an affirmative asylum filing, for individuals who are not in removal proceedings. In order to be eligible for asylum, you must be physically present in the U.S., and you must complete the application within one year of your arrival in the country. If you are granted asylum, you and your family may be permitted to remain in the country legally, without fear of deportation.
Why We Recommend Hiring an Immigration Attorney
As you can see, seeking asylum or refugee protection in the U.S. is a complex process that requires the expertise of a seasoned immigration attorney who understands the ins and outs of U.S. immigration law. Immigration laws in the U.S. are notoriously complicated, and any errors in your application could jeopardize your chances of obtaining approval from the USCIS.
When you choose the Institute for Immigration to represent your case, we will take every measure to prepare your case with the utmost care and ensure that your paperwork is completed properly and in a timely manner. We will also prepare you for the interview process, and petition for your family members, if necessary. And if you are applying for asylum to prevent deportation from the U.S., we will represent you before the immigration court and fight for your right to remain in the country.
Contact the Institute for Immigration for Legal Help
Tiffany Feder is a top-rated U.S. immigration attorney who has dedicated her career to helping those in need of assistance in all areas of immigration law, including asylum and refugee protection. To learn more about seeking asylum or refugee protection in the U.S., contact the Institute for Immigration today.
We know how difficult it can be for refugees and asylum-seekers to navigate U.S. immigration laws, and we will take the utmost care in reviewing and preparing your case for gaining asylum or refugee status. Contact our Las Vegas or Los Angeles Office today.