The United States is a country composed largely of immigrants and their descendants. Sadly, in recent years, we have seen attitudes towards immigration in the U.S. take a turn for the worse. The laws governing immigration to the U.S., Green Cards, and naturalization have become increasingly complex, and would-be immigrants in Israel, Mexico, and other countries have been waylaid by miles of red tape.
Table of Contents Los Angeles Immigration Lawyer
At the Institute for Immigration, we pride ourselves on offering a wide range of first-class immigration services to clients in need of immigration help in Los Angeles, throughout California, and worldwide. Contact the Institiute for Immigration today to learn more about our knowledgeable staff and tenacious immigration and naturalization representation.
First-Class Los Angeles Immigration Representation
Whether you are in need of reputable legal counsel to guide you through the process of applying for U.S. citizenship, or you are seeking a visa to live or work in the U.S. temporarily or as a permanent resident, you need a knowledgeable and respected Los Angeles immigration lawyer with experience navigating the complex web of U.S. immigration law.
The Institute for Immigration provides personalized legal counsel for individuals, business owners, employees, employers, and families hoping to live and work in Los Angeles or any other city in the U.S.
With years of experience providing tenacious representation for people in need of legal help related to immigration, citizenship, naturalization, and deportation, Tiffany Feder has earned recognition as a standout in her field of practice. For six years in a row, TIffany has been named to the Southern California Super Lawyers list, an honor reserved for lawyers who have a superb reputation and demonstrate outstanding legal service. If you are seeking a lawyer for immigration help, Tiffany Feder is your most trusted legal advocate. Contact the Institute for Immigration as soon as possible to discuss your case with our experienced Los Angeles immigration lawyer.
Immigration to the U.S.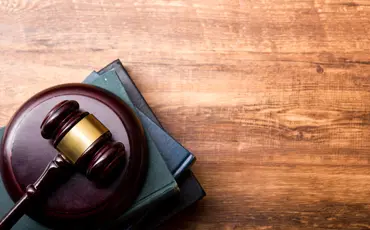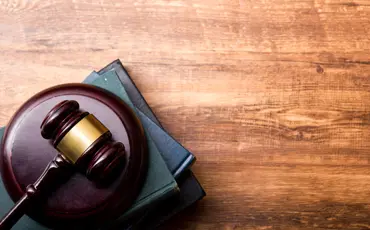 Millions of people born in other countries have immigrated to the United States seeking religious freedom, more lucrative employment opportunities, and better lives for their loved ones. Some foreign-born citizens enter the U.S. on a temporary basis, while others pull up roots in their home countries and become permanent U.S. residents. The Institute for Immigration can help you with any aspect of immigration to the U.S., including obtaining a visa, applying for a Green Card, bringing your family to the U.S., or becoming a U.S. citizen.
Citizenship and Naturalization
Many immigrants who become lawful permanent residents (Green Card holders) eventually apply for U.S. citizenship through naturalization. The naturalization process can be tedious and time-consuming, and the supporting documentation required for the citizenship application and interview is extensive. It is always a good idea to hire an experienced Los Angeles immigration lawyer who can give you expert advice throughout the naturalization process, especially if you are facing unique obstacles as a result of illegal residency.
Deportation and Removal Defense
Facing deportation or removal from the United States can be devastating for non-citizens, especially those who are forced to leave behind family members and/or return to a dangerous or turbulent environment in their country of origin. If you have overstayed your visa, been convicted of a crime, or violated a U.S. immigration law, a skilled deportation defense lawyer can represent you in immigration court and make the strongest possible case for you to remain in or return to the U.S.
Visa Applications and Waivers
Foreign nationals hoping to enter the U.S. to work, study or join family must first obtain a visa or visa waiver. There are many different types of visas available, depending on the reason for entering the country and the length of the stay, which can make the application process confusing. Whether you are applying for a visa (or visa waiver) or your application has been denied, the Institute for Immigration can provide personalized legal representation based on your specific situation.
Asylum and Refugee Protection
Asylum or refugee protection may be granted by the United States to individuals who have been persecuted or fear persecution in their home country. We can help you petition for asylum or refugee protection and establish that you have a legitimate reason to fear returning to your country of origin because of your race, religion, nationality, political opinion, or membership in a particular social group.
The Institute for Immigration Can Help
The Institute for Immigration is committed to helping people from all over the world live and work in the United States, either temporarily for employment or educational purposes, or permanently as legal residents. If you are in need of immigration help in Los Angeles, contact the Institute for Immigration today.
The best way to find a favorable solution to your immigration issue is to hire a knowledgeable and compassionate Los Angeles immigration lawyer, and that is what you'll find in Tiffany Feder. For years, Tiffany has helped foreign-born citizens find the answers they need when dealing with urgent immigration matters like deportation, citizenship, visa applications, and asylum, and she has the skill and resources necessary to bring your case to an agreeable and timely resolution.
In 2010, Feder was awarded the "Best Legal Representation" by California Super Lawyers and was ranked No. 3 in the Los Angeles Super Lawyers list for 2011.
In 2011, Feder was named to the Los Angeles Super Lawyers list again and again throughout her career. She was also ranked No. 3 in the California Super Lawyers list for 2012 and 2013. In 2014, Feder topped the California Best Lawyers list for her work representing clients facing deportation proceedings in Los Angeles County Superior Court . She was also ranked No. 2 in the Los Angeles Super Lawyers list for 2015 and 2016.