The United States houses more immigrants than any other country in the world, and Mexican immigrants remain the largest group, accounting for 25% of the entire United States immigration population. Of the 40 million people living in the U.S. who immigrated here from another country, a staggering 11 million came from Mexico. Furthermore, nearly 60% of Mexican-born individuals currently living in the U.S. are long-time residents, having been in the country for more than 20 years.
Table of Contents Mexican-Born Individuals Family Reunification Process
The number one reason Mexican immigrants give for getting a Green Card and becoming a permanent resident of the United States is to reunite with family members, a path that requires a family-based immigrant visa. To learn more about the process of obtaining an immigrant visa as a Mexican citizen, or to determine whether you qualify for a visa under the immediate relative or family preference category, contact the Institute for Immigration today. Tiffany Feder is fluent in Spanish and she can help you explore your options in compliance with U.S. immigration law.
Qualifying for a Family-Based Immigrant Visa
Any foreign citizen seeking to become a permanent resident of the United States must first obtain an immigrant visa, of which there are several eligibility categories, one of the most common being a family-based eligibility category. There are two main types of family-based immigrant visas issued by U.S. Citizenship and Immigration Services (USCIS) for which Mexican-born individuals may qualify, including:
Immediate relative of a U.S. citizen (i.e. spouse of a U.S. citizen, unmarried child under 21 of a U.S. citizen, or parent of a U.S. citizen who is at least 21)
Other relative of a U.S. citizen or relative of a lawful permanent resident under the family-based preference categories
You may also be eligible for a family-based immigrant visa if you are the fiancé(e) of a U.S. citizen or a widow(er) of a U.S. citizen. The best way to determine whether you may qualify for a family-based immigrant visa to reunite with relatives in the United States is to speak to a reputable immigration lawyer who specializes in visas, Green Cards, and other urgent immigration matters.
Why do Mexican Immigrants Have the Lowest Naturalization Rate?
Mexican Green Card holders who are at least 18 years of age and have spent at least five years as a lawful permanent resident of the United States (or three years for those who are married to a U.S. citizen) may be eligible to apply for U.S. citizenship. In most cases, lawful permanent residents who meet the eligibility requirements for naturalization begin the process of applying to become a U.S. citizen. However, among the U.S. immigrant community, of which Mexican immigrants make up the largest portion, Mexican Green Card holders have the lowest naturalization rate overall, meaning they are among the least likely to become U.S. citizens.
This finding seems contradictory to the fact that many Mexican-born individuals who immigrate to the U.S. do so to reunite with family and have plans to remain here permanently. According to a 2015 Pew Research Center National Survey of Latinos, nearly all (98%) Mexican lawful immigrant adults who had not yet naturalized said they would if they could, and about two-thirds (67%) said they had gone so far as to research what steps to take to become a U.S. citizen but hadn't gone through with it. Furthermore, 70% of the survey respondents said they had no plans to leave the U.S. and return to their lives in Mexico.
So why are so few Mexican immigrants who moved to the U.S. going through the process to become U.S. citizens? In the Pew survey, "language or personal barriers, lack of interest, and financial or administrative barriers" were among the top reasons Mexican-born Green Card holders gave for choosing not to naturalize. As you can see, there are significant barriers to immigration and U.S. citizenship for Mexican-born individuals and families, which is why we always recommend enlisting the help of a knowledgeable immigration lawyer who can help you and your family navigate the process of applying for an immigrant visa.
How the Institute for Immigration Can Help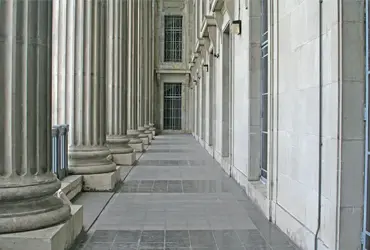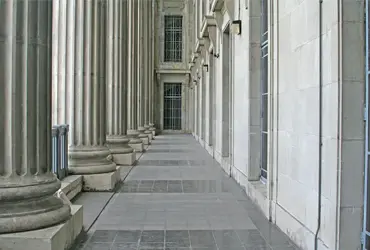 There are plenty of roadblocks Mexican-born individuals may encounter in seeking to immigrate to the United States. And even if they successfully arrive in the U.S. and become permanent residents, there are still a number of obstacles they must overcome should they choose to embark on a path to citizenship.
If you are interested in immigrating to the U.S. from Mexico to reunite with family members who are U.S. citizens, it is imperative that you have a clear understanding of the eligibility requirements for obtaining an immigrant visa. Contact Tiffany Feder and the Institute for Immigration as soon as possible so we can help you find the easiest and most direct path forward based on your specific situation.