Israeli nationals interested in immigrating to the United States for business purposes may be eligible to apply for an E-2 visa, which enables an Israeli citizen to acquire and/or operate a business from within the US. It also allows Israeli citizens to bring other Israeli nationals into the country to work for a U.S.-based business they own.
Table of Contents Top 3 Things You Should Know About an E-2 Visa?
If you are interested in acquiring or opening a business in the United States as an Israeli-born citizen, contact The Institute For Immigration right away. We are experienced helping immigrants with visa applications, immigration to the U.S., and other pressing immigration matters, and we can help you navigate the process of applying for and obtaining an E-2 visa.
How Does an E-2 Visa Work?
Israel, known as the "start-up nation," has long struggled to retain its most entrepreneurial citizens, many of whom have struggled to find success in a country known for its low salaries and high cost of living. In fact, despite ongoing efforts by leaders to bring more Israeli citizens back into the country, the emigration rate from Israel remains among the highest in the developed world.
Every year, thousands of Israeli citizens emigrate from Israel to other parts of the world, primarily to the United States, and many of these Israeli immigrants are entrepreneurs looking for more lucrative business opportunities.
On May 1, 2019, Israel became one of the latest nations to join the E-2 visa program, which opens up a highly desirable option for Israeli citizens to make investments in and operate businesses in the U.S. in any industry. Under the E-2 treaty investor program, Israeli citizens who obtain an E-2 visa can immigrate to the U.S. with their spouse and dependent children for the purpose of investing in and operating a U.S.-based business they own, whether that may be a new business they created or an existing business they acquired.
Whatever plans you have for your E-2 visa, it is always a good idea to discuss the details of your application, business plan, and supporting documentation with a knowledgeable immigration lawyer ahead of time to ensure that your application is processed successfully and in a timely manner.
Benefits of an E-2 Business Visa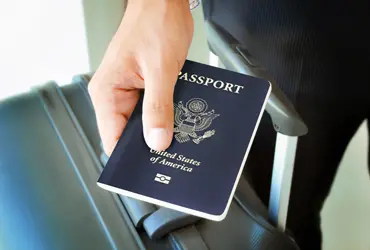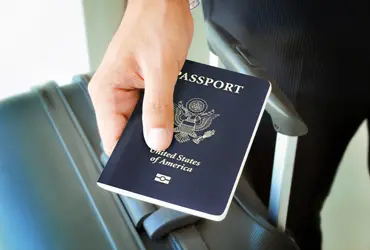 The E-2 visa is a non-immigrant visa, meaning it grants foreign-born individuals permission to enter the United States on a temporary basis, rather than as a permanent resident. With an E-2 visa, foreign nationals from participating countries, like Israel, can move to the U.S. for a specified amount of time for the purpose of developing or directing a business here.
Compared to other U.S. business visas, the E-2 visa program offers applicants a number of benefits, one of the most notable being its flexible investment requirements. E-2 visa applicants are generally required to make a "substantial" investment in a U.S. business to qualify, but the law does not specify a minimum dollar amount. Unofficially, the minimum investment is recognized as $100,000. However, United States Citizenship & Immigration Services (USCIS) may approve applications with an investment amount as low as $50,000 in certain cases.
After acquiring an E-2 visa, Israeli nationals can travel freely to and from the United States and can apply for other Israeli nationals to come to the U.S. to work for their business. Spouses of E-2 visa holders are also authorized to work in the U.S. (either for the E-2 business, another company, or their own business), and their children are eligible to attend school here, usually for the same amount of time as the principal visa holder remains in the country.
For E-2 visa holders and employees, the maximum initial stay in the U.S. is capped at two years. After that, the E-2 visa can be renewed an unlimited number of times, in increments of up to two years, potentially for the remainder of the applicant's life. Depending on your specific situation, the E-2 visa may also be a path to permanent residency in the United States. If you enter the U.S. with an E-2 visa, you may be eligible to transition to a Green Card at a later stage if you meet the Green Card eligibility requirements.
Contact The Institute For Immigration for E-2 Visa Help
If you wish to obtain an E-2 visa for the purpose of migrating to the United States from Israel to start a new business or acquire an existing business, The Institute For Immigration can help.
Our immigration attorneys are well-versed in all manner of immigrant and nonimmigrant visas from Israel, and we can help you complete the E-2 visa application, review your business plan, gather the necessary supporting documentation, and prepare for your interview with the consular officer. As the daughter of Israeli parents, Tiffany Feder is fluent in Hebrew and she is standing by, ready to assist you with your E-2 visa.