The United States of America is home to a large and extremely diverse population of immigrants, more than 40 million strong, with foreign-born citizens hailing from nearly every country in the world, Israel included. And the US immigrant population continues to swell, with one million foreign-born individuals arriving in the country every year.
Table of Contents Immigration Help for Israelis Seeking to Immigrate
Despite evidence showing that immigrants have a positive impact on America's economy, culture, and society, attitudes towards immigration in the U.S. are mixed, and applying for a visa to relocate to the U.S. may seem like a daunting task. If you are an Israeli citizen seeking to immigrate to the United States, it is in your best interest to speak to an immigration lawyer with experience handling visa applications and other complex immigration matters.
To learn more about the process of migrating to the United States as an Israeli citizen, contact Tiffany Feder and the Institute for Immigration today.
Reasons Israelis Choose to Migrate to the U.S.
Most Israeli immigrants who come to the U.S. do so in hopes of rejoining family members or making a better life for themselves and their loved ones. There are thought to be as many as one million Israeli-born immigrants currently living in the U.S., many of whom have cited political unrest in the Middle East or instability in the area as their primary reasons for leaving their home country.
Other Israeli immigrants came to the U.S. because they were fleeing religious persecution in Israel. And others still, immigrated to the U.S. seeking better opportunities for educational and economic advancement than those they might find in Israel, a country that has not only one of the highest rates of poverty and income inequality in the developed world, but also one of the highest costs of living. And once in the U.S., more and more Isreali immigrants are staying here for good. A large percentage of Israelis who immigrated to the U.S. have become U.S. citizens, primarily through marriage. In fact, in the ten-year period between 2006 and 2016, more than 87,000 Israelis became U.S. citizens or lawful permanent residents (Green Card holders), a significant jump from 66,000 Israelis during the ten years prior.
How to Apply for an Immigrant Visa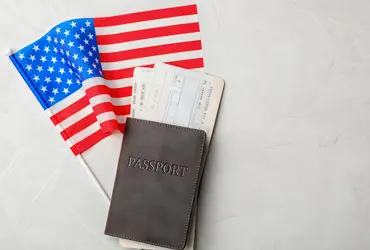 Israeli citizens seeking to migrate to the United States must first obtain a visa to enter the country from abroad. The U.S. government issues immigrant visas for permanent residency to foreign citizens on the basis of family ties, employment, and other specific immigration categories. In order to apply for an immigrant visa, you generally must be sponsored by either an immediate relative who is a U.S. citizen or lawful permanent resident, or by a prospective U.S. employer. The sponsor can initiate the visa application process by filing a petition on your behalf with U.S. Citizenship and Immigration Services (USCIS), the government agency responsible for handling immigration to the U.S.
Once the petition is approved by USCIS, you can apply for a visa through the U.S. Embassy in Jerusalem. The most common types of immigrant visas available to Israeli citizens are family-based visas, for individuals with family members who are U.S. citizens or permanent residents, and employment-based visas, for individuals who have a job offer from a U.S. employer. Once your visa application has been processed, you will have to appear for an in-person immigrant visa interview at the U.S. Embassy and then wait for a decision on your application. If your application is approved, you will receive your visa and be admitted to the United States as a permanent resident.
Contact the Institute for Immigration for Legal Help
Not all Israeli immigrants who relocate to the United States do so seeking a pathway to citizenship. However, once you have become a lawful permanent resident of the U.S. and have lived in the country for at least five years, you may choose to apply for U.S. citizenship through naturalization, a rigorous process made infinitely easier with the assistance of an experienced immigration lawyer. Tiffany Feder is the daughter of Israeli parents and is fluent in both Hebrew and Spanish. She has years of experience helping foreign-born citizens migrate to the U.S. and she can help you, too. If you are seeking to immigrate to the United States from Israel, contact the Institute for Immigration today to find out how we can help you navigate the application process as smoothly as possible.